Security system
In order to preserve the quality of the work of the courts, the entire premises of the Judiciary Power are secured.
Access to the buildings is subject to passing through a security portal and to the X-ray examination of any bag or luggage.
Deliveries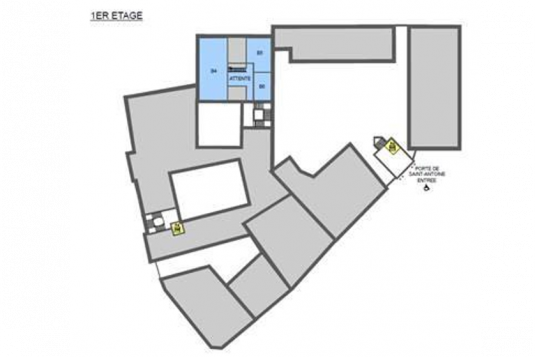 How to access the buildings
Orders must be delivered to the point indicated on the order form. In case of difficulty, delivery men and women can consult the information of instances or the access maps.
Parking
Parking is not permitted in the area surrounding the Judiciary Power buildings. Unloading areas are reserved for authorized personnel. A prior request must be addressed to the security centre to be able to use it.
Contact
In case of need, please contact us at your arrival via the interphones.
Terms of access
Companies and providers must register in advance and their staff must undergo a pre-authorization process. The authorization is communicated within a minimum of 4 working days following the request and remains valid for 12 months.
In order to respect the tranquillity of the audiences, the providers must limit the disturbances caused by their interventions during working hours. Noisy interventions will take place outside these hours or during the weekend if possible.
Upon arrival, authorized business personnel must identify themselves with an identity document at one of the security desks of the Judiciary Power.
Prohibited objects
For security reasons, the following objects are prohibited (non-exhaustive list):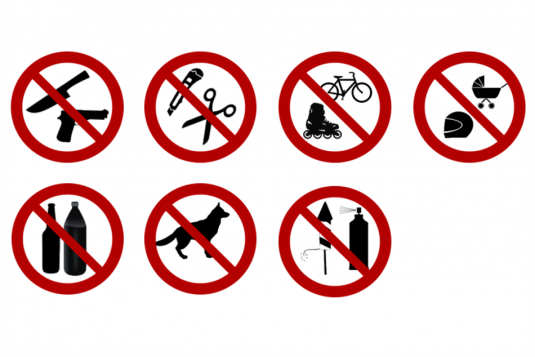 Firearms, defensive weapons and related items (pistol, pepper spray, replica weapons, ammunition, etc.)

Edged weapons, sharp or pointed objects and similar items (any type of knife, umbrella with a pointed tip, ice pick, glass object, etc.)

Light means of transportation (skateboard, rollerblades, scooter, bicycle, etc.)

Blunt objects and other similar items (helmets, tripods, selfie poles, batons, sticks, etc.)

Liquids and soft materials (beverages, ointment, spreads, jams, etc.)

Hazardous substances and materials (detonating substances, flammable materials, chemicals, etc.)

Containers and receptacles (aerosols, bottles, jars, cans, flasks, water bottles, thermoses, etc.)

Equipment and objects related to one or various claims (flags, banners, posters, spray paint, etc.)

Animals (with the exception of service dogs)
Objects authorized upon certain conditions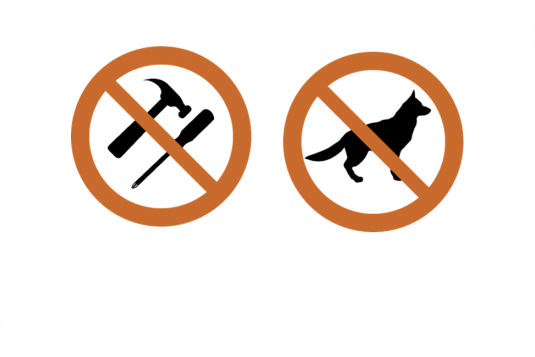 The following objects are allowed under certain conditions:
Solid food in disposable packaging is allowed except in courtrooms

Transparent, empty plastic bottles

Service dogs

Work tools for service providers
Retrieval of access badges
The personnel of the companies, previously authorized, must introduce themselves with an identity document to the security desk corresponding to the place of intervention.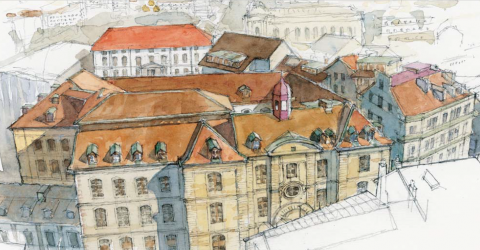 Courthouse (entrance place du Bourg-de-Four 1)
Buildings A, B, C, D, E, F, G, H and Y
Opening hours of the security desk:
7h30-18h
Details of instances and services:
Building A
Cour de justice (civil and criminal Courts), place du Bourg-de-Four 1

Greffe universel, place du Bourg-de-Four 1

Office of the Secretary General

, place du Bourg-de-Four 1

Direction des ressources humaines, place du Bourg-de-Four 1
Building B
Legal affairs Department, place du Bourg-de-Four 1

Translation and

interpretation Office, place du Bourg-de-Four 1
Building C
Direction de la communication,

Health Unit, place du Bourg-de-Four 1

Direction de la logistique, place du Bourg-de-Four 1

Direction des finances, place du Bourg-de-Four 1

Greffe de l'assistance juridique, place du Bourg-de-Four 1
Building D
Direction des systèmes d'information, rue des Chaudronniers 3
Building F
Tribunal des mineurs, rue des Chaudronniers 7
Building H
Tribunal pénal, rue des Chaudronniers 9
Building Y
Cour de justice (Cour de droit public), rue de Saint-Léger 10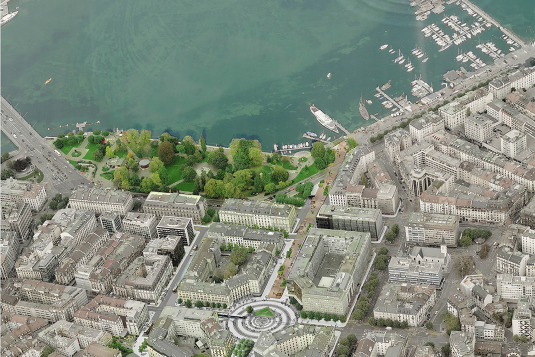 Rive Zone (entrance rue des Glacis-de-Rive 4-6)
Buildings U, L and M
Opening hours:
7h30-18h
Details of instances:
Tribunal de protection de l'adulte et de l'enfant, rue des Glacis-de-Rive 4-6 (building U)

Tribunal administratif de première instance, rue Ami-Lullin 4 (building L)

Tribunal des prud'hommes, boulevard Helvétique 21 (building M)
Public Prosecutor's Office, route de Chancy 6b (entrance at chemin Annevelle)
Building S
Opening hours:
8h-17h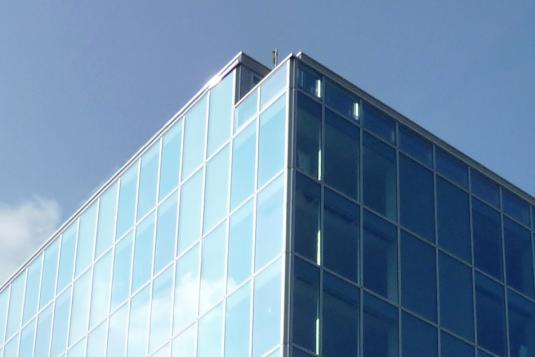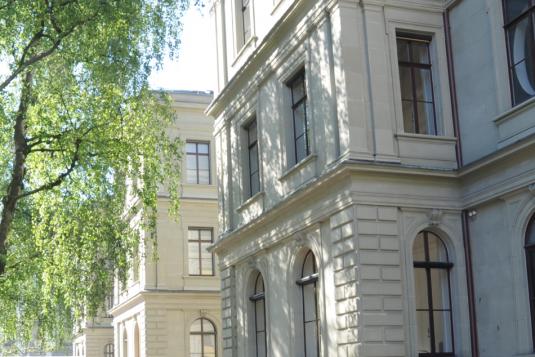 Tribunal Civil, rue de l'Athénée 6-8 (entrance at rue de l'Athénée)
Building R
Opening hours:
7h30-18h
Contact of security centre
Questions/answers
You can bring your medical certificate with you or simply tell the security guard.
As a visitor, whether or not you have been summoned to a hearing, no documents are required.
On the other hand, personnel of companies and service providers of the Judiciary Power must have prior authorization and present an identity document (see Conditions of access for companies and service providers).
Yes, security will hold dangerous prohibited items such as Swiss knives or authorized means of defence (pepper spray, etc.) at the entrance and return them at the exit. Illegal or prohibited items will be seized and the police will be notified immediately.
Yes, there are lockers for certain prohibited, non-hazardous items such as helmets or thermoses. These lockers are available to visitors (subject to availability).
Please note: bags or luggage are not allowed in the lockers and must be kept with you. Light means of transportation (skateboards, rollerblades, scooters, bicycles, etc.) are not allowed in the lockers, nor at the entrances to the Judiciary Power sites.