Job offers of the Judiciary Power
Do you want to be part of the justice system and put your skills at the service of the Judiciary Power? We are regularly looking for people who are motivated by the prospect of committing themselves to a quality service for users and contributing to the proper functioning of our institution.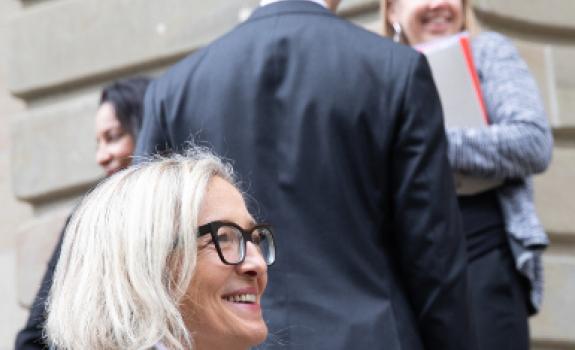 At the core of the justice professions
What is the role of the judge at the Tribunal Civil?
What is the prosecutor's role?
What is the role of the clerk?
How to become a clerk?
Justice careers
The Judiciary Power needs varied and complementary profiles in order to accomplish its mission.
The proper functioning of the judicial institution is based on a close cooperation between various professionals working in the courts and in the support directorates.
Find all the information on the various jobs in the justice system.